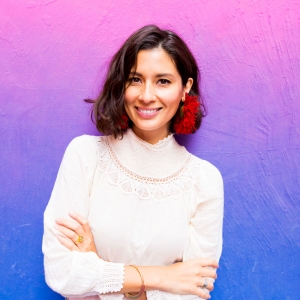 'Let food be thy medicine and medicine be thy food'
– Hippocrates
Optimal Be-ing – how to be our optimal self – is a core theme that will be explored at Amorevore Food Festival. Knowledge about healthy eating and being will be shared through talks and practical demonstrations on Friday 26thOctober.
We are delighted to announce the addition of wellbeing expert Jasmine Hemsley to our world class speaker line-up. Hemlsey will be sharing a session on Ayurvedic cuisine and wisdom with Amorevore guests.
Hemsley has inspired a global audience to shift their perspectives on food and lifestyle as a founder of Hemsley + Hemsley. With a passion for home-cooked food and natural remedies, she has captured the attention of a vast global audience and uses her platform as an author and influencer to encourage a return to a simpler, more mindful everyday life.
Being our optimal selves starts with how we treat our bodies and what we eat.Jasmine shares:" I believe that small, key changes in our everyday lives can create a profound, positive impact. Even in a hectic modern world, health, wellbeing and happiness are well within reach. I encourage people to take their health into their own hands, using great nutrition, mindfulness and balance as tools to build a strong, healthy and vital body."
Inspired by her travels in Sri Lanka and India, Jasmine's latest concept is East by West, which realises Jasmine's vision of Ayurvedic cuisine and wisdom. Following a successful three-month pop-up at Maiyet, the East by Westcookbook launched in November 2017, delving further into Jasmine's passion for holistic Eastern foods and therapies.
We can't wait to learn from this inspirational and talented woman at Amorevore Food Festival!
Buy early bird tickets HERE!
https://amorevorefoodfestival.com/wp-content/uploads/2018/08/Jasmine-Hemsley_Portrait-e1539241932863.jpg
300
300
admin
https://amorevorefoodfestival.com/wp-content/uploads/2018/12/amorevore-logo-color-02-300x119.jpg
admin
2018-08-24 19:15:08
2018-08-25 18:22:58
Jasmine Hemlsey – Wellbeing Expert Comes to Ibiza